Flex Power Modules introduces DC/DC converter with ultra-wide input range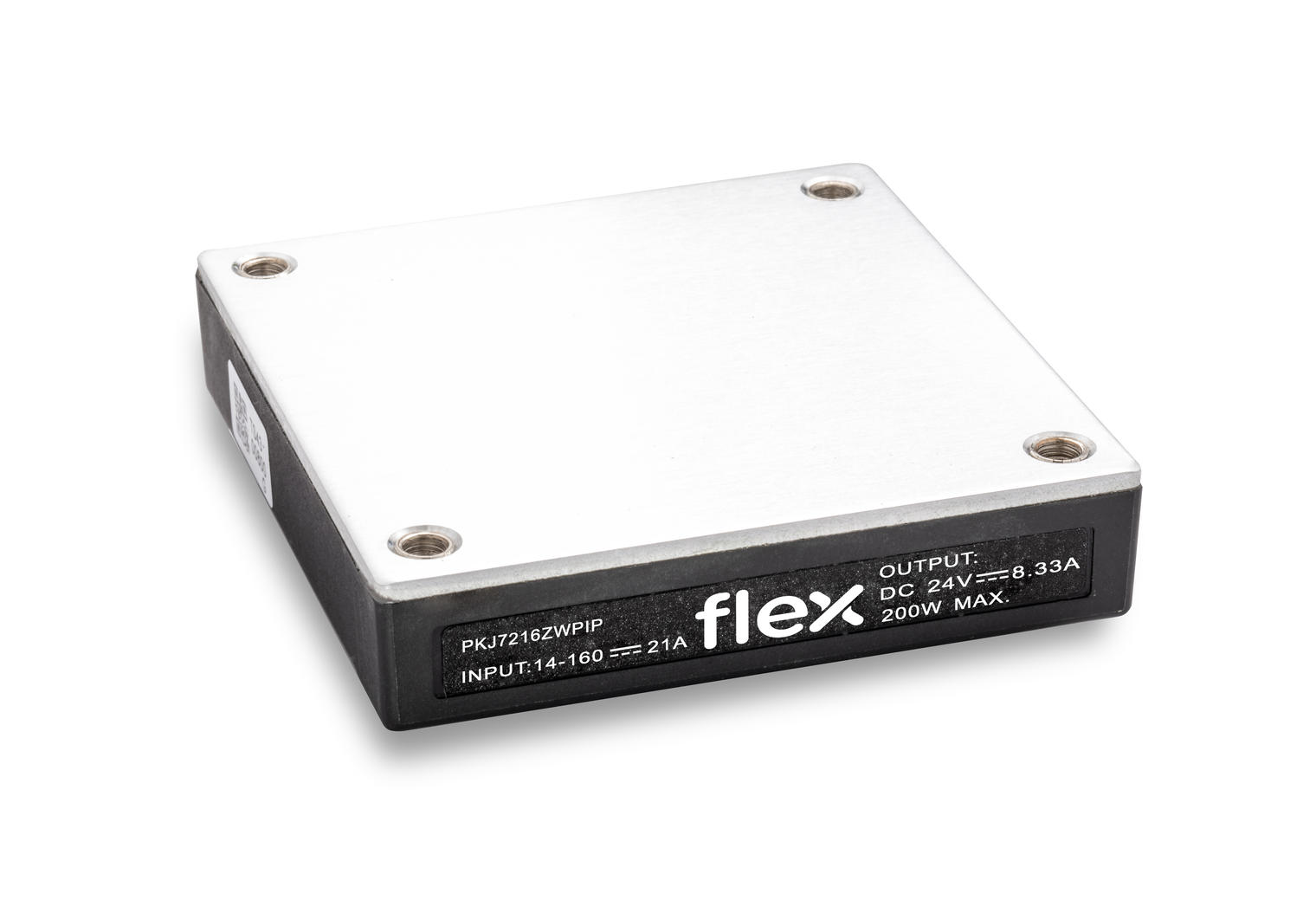 Flex Power Modules announces the PKJ7200W, a series of EN50155-compliant DC/DC converter modules for railway rolling stock equipment. Provided in a half-brick format, the PKJ7200W delivers up to 200 W output power, with an ultra-wide input voltage range of 14 V to 160 V.
Equipment for use in railway rolling stock must meet a wide range of standard input voltages, which varies between countries. These voltages are defined by the EN50155 standard, which specifies the various nominal voltages in use, as well as variations due to voltage spikes and dips.
Due to its wide input voltage range, which covers the standard's defined values, the PKJ7200W can be used in railway applications anywhere in the world, where previously at least two product variants would be required. This makes installation, qualification and aftermarket support simpler – saving time and reducing costs.
Olle Hellgren, Director Product Management and Business Development at Flex Power Modules, said: "The new module series expands our existing range for railway applications, taking their place alongside our PKM family of DC/DC converters, while providing twice the output power."
To ensure reliable operation, the new module will comply with the EN50155 specifications for surge protection, power interruption and backup with external circuitry, wide operational temperature, and shock and vibration. It is also compliant with the functional insulation and safety standard IEC/UL 62368, and the EN45545-2 railway standard for fire behavior of components.
The module includes input under voltage protection, output over current protection, output over voltage protection, and over temperature protection. MTBF is 4 million hours.
Efficiency of the module is up to 90%. Input to output isolation is 4000 V, and the available versions of the new converter can provide outputs at voltages of 12 V, 13.8 V, 15 V, 24 V, 48 V and 54 V.

The PKJ 7200W is provided in an industry-standard half-brick format, measuring 60.96 x 57.91 x 12.70 mm, and it will be available in July, 2021. Customers can obtain further information by contacting pm.info@flex.com.
Share via email