New version of Flex Power Designer Software released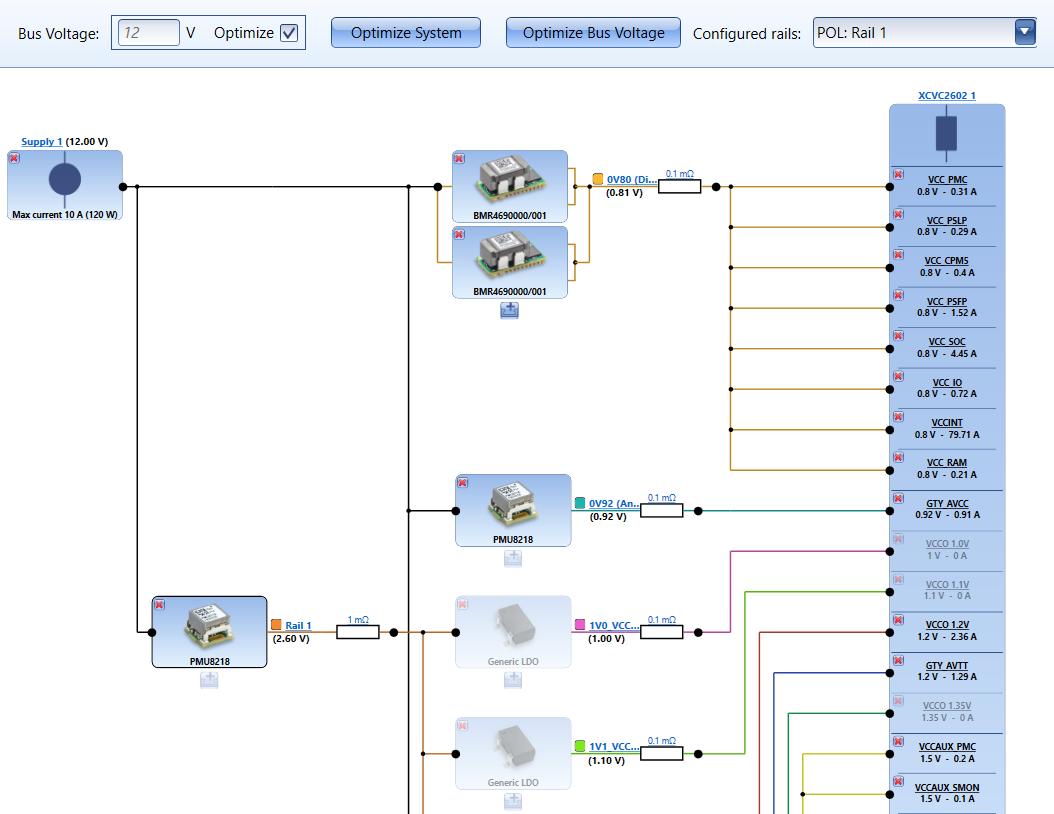 We are pleased to announce the release of version 4.5 of the Flex Power Designer (FPD) Tool which enables detailed simulation, configuration and optimization of power systems using our DC-DC converter products.
Highlights of the new version are:
A new 3D visualization tool
Support for AMD-Xilinx Versal Adaptive Compute Acceleration Platform (ACAP)
A bus voltage optimization feature
New enhanced thermal models for certain parts
Support for new products such as BMR313, BMR314, BMR320
Improvements and bug fixes
SMBus tool for control and production programming now available as a separate download
The new features add to the existing capabilities of the tool to predict detailed behavior of a power system, including efficiency, power dissipation, transient response and output impedance. Relationships between voltage rails can be defined and displayed including paralleling, phase spreading, sequencing and fault spreading, using the standard PMBus protocol.
FPD is free-to-use software, downloadable from the Flex Power Modules website. Existing users can easily upgrade to the new version 4.5 via an update link in the application.
Anders Sellin, Strategic Product Manager of Flex Power Modules comments: "This major new revision of our power designer tool will make it even easier for users to visualize the performance of Flex Power Modules products, both physically with the 3D simulation feature and electrically with a range of new functions."
This tool is downloadable from the Flex Power Modules website.
Share via email