Integrated VRM power stage provides 140 A peak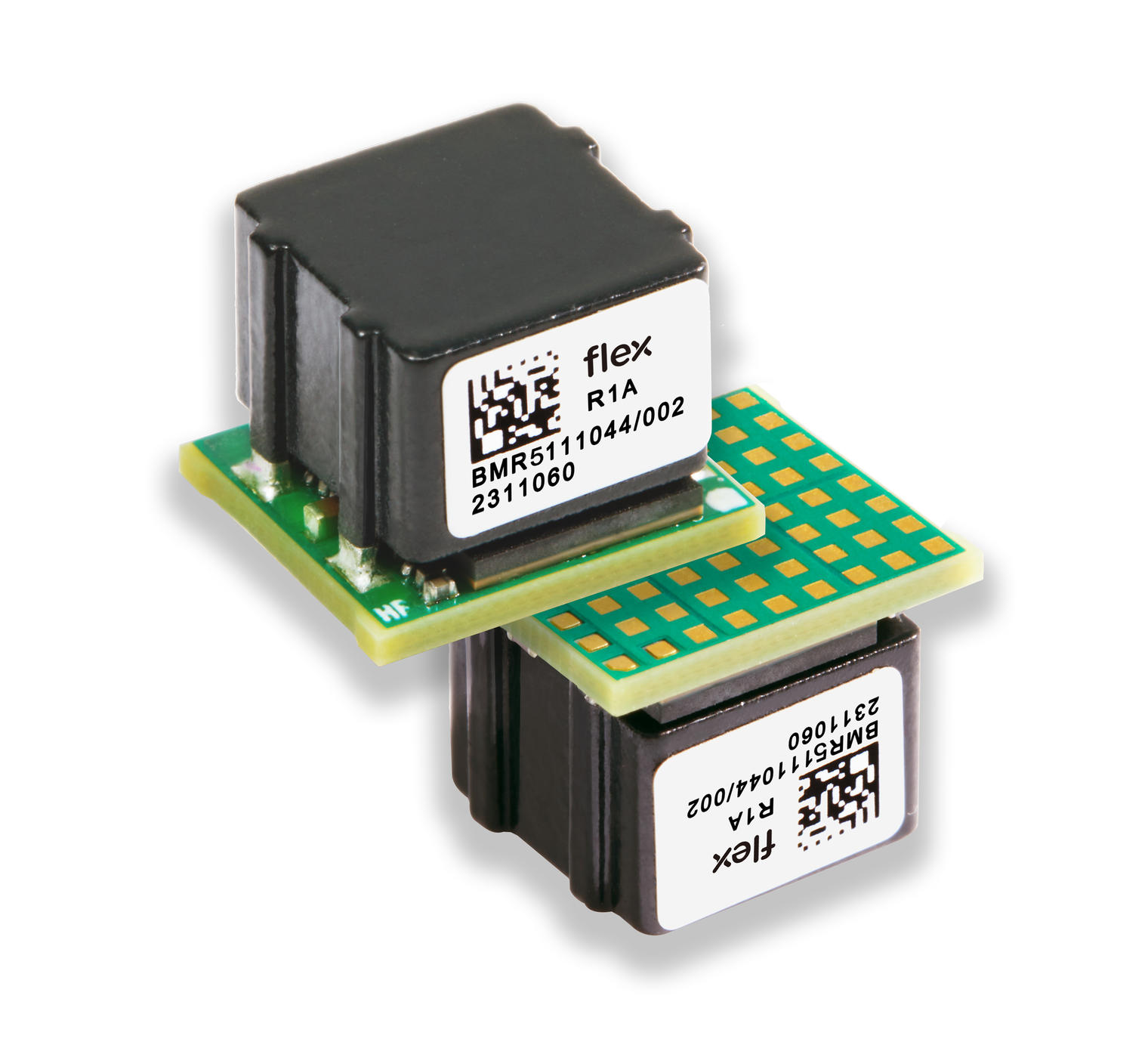 We are announcing our new BMR511, a two-phase power stage for Voltage Regulator Module (VRM) solutions. With a footprint of just 0.9 cm2/0.14 in2 and a height of 8 mm/0.31 in, the halogen-free BMR511 is available with LGA or solder-bump terminations and is optimized for bottom-side cooling to complement the previously announced BMR510 which is optimized for top-side cooling. The BMR511 operates over a 5 -15 V input range and delivers an adjustable 0.5 – 1.8 V output, set by a user-defined external controller via tri-state PWM inputs. Each device can supply a current of 80 A continuous total and 140 A peak, at high efficiency peaking at 94.5%, while parts can be directly paralleled for even higher current outputs. The input voltage range makes the BMR511 compatible with several unregulated front-end Intermediate Bus Converters which operate with typical input to output ratios of 3:1 up to 7:1.
Operating temperature range of the BMR511 is -40°C to 125°C on a defined reference point and we provide comprehensive thermal derating data for a range of airflow rates and cold plate/host board temperatures. The two power stage phases can be separately enabled/disabled and the part provides feedback to the external controller of device temperature and individual phase currents. Fault reporting and over-current protection is included.
"The BMR511 is ideal as a VRM power stage for AI applications", comments David Xie, Director R&D and Product Management, China of Flex Power Modules. "The tiny form factor and high peak power rating perfectly match the power rail requirements of modern CPUs, GPUs, IPUs and high-performance ASICs".
BMR511 is now available for sampling as well as for volume production.
Share via email