Meeting 5G's power challenges with digital DC/DCs for RFPA applications
Blog
• September 13, 2021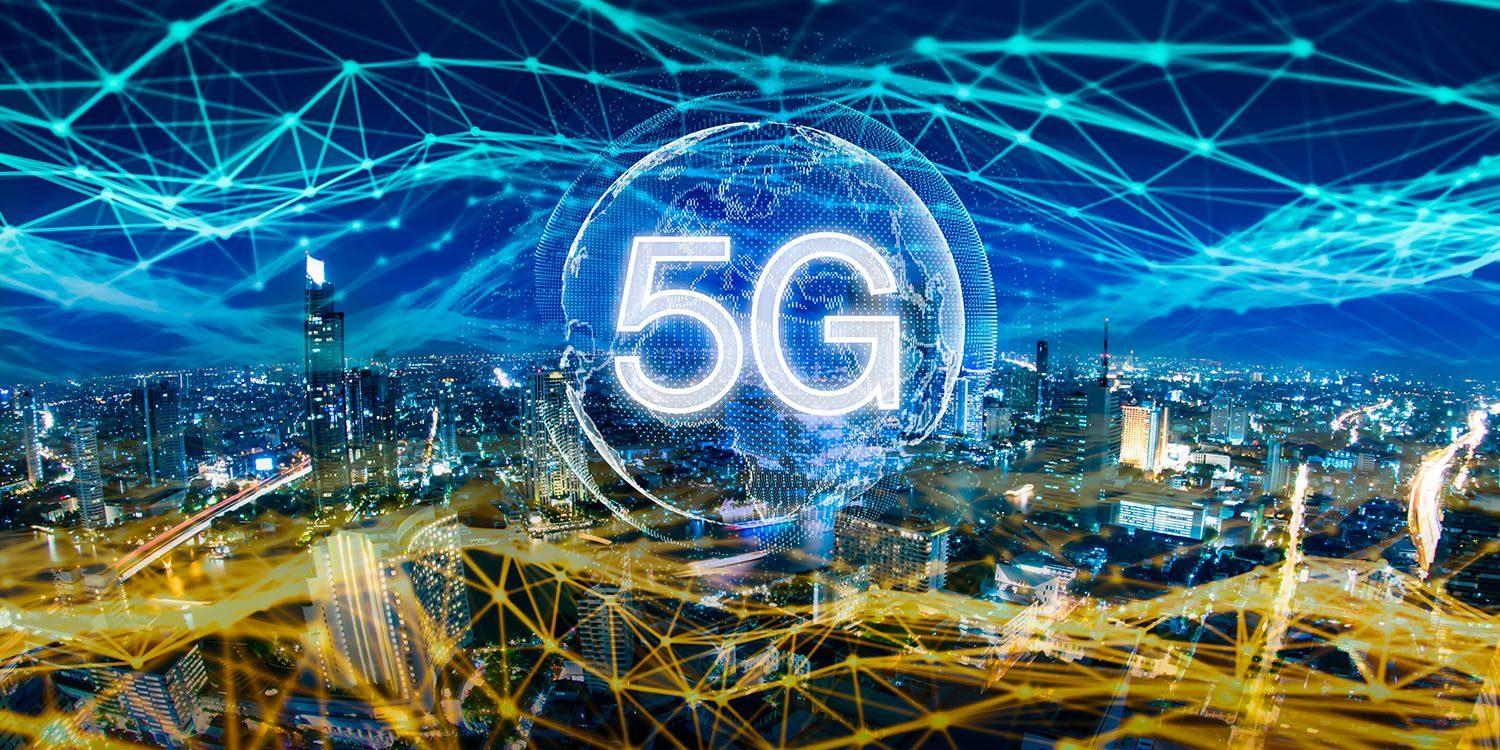 The telecoms world is turning to 5G, with 61 countries having already deployed commercial 5G networks at the time of writing according to industry analysts, and a GSMS forecast that 5G will account for 1.2 billion connections by 2025.
As well as our smartphones, 5G is expected to find a home across a huge range of applications, from the Internet of Things (IoT) to connected cars, mobile cloud and beyond.
The new mobile standard brings higher multi-Gbit/s data rates and lower latency down to 1ms, but does require more power to achieve this level of performance.
Specifically, RFPA for 5G need more power than existing 4G versions. At the same time, it's important that efficiency is maintained or improved, to keep overall energy consumption manageable, and thus affordable, and to meet environmental objectives. Finally, any solution must be compact, to fit into the available space in base stations and other equipment, and ideally to be light enough to be installed by the minimum number of Engineers.
One resulting trend is a shift in RF Power Amplifiers from LDMOS to Gallium Nitride (GaN) transistors, because of their inherent high breakdown voltage, high power density, large bandwidth and higher efficiency.
To help meet these challenges, designers need to look at power and efficiency in all the relevant parts of their system. One key area is the power supply subsystem, and specifically DC/DC conversion – and this is where vendors such as Flex Power Modules are upping their game to keep up with the challenges of the 5G world.
We offer DC/DC converters in a range of package sizes from sixteenth brick up to half brick. In terms of output power, our RF Power Amplifiers solutions can now provide up to 1300 W continuous, achieved by our latest BMR685 DC/DC converter. Designed predominantly for the latest GAN RF Power Amplifier applications, the BMR685 combines this high power with advanced digital control, and high efficiency, up to 96.5% at full load. And as you'd expect, there's no compromise on reliability.
Need something with lower power and more compact? The BMR683 provides similar functionality and efficiency to the BMR685, but in a quarter brick format, and can deliver up to 500 W.
Both of these devices provide a PMBus interface for digital control. This enables straightforward monitoring of temperature, voltage and current, as well as making it easy to adjust the output voltage. They are also supported by our free Flex Power Designer software tool, which helps engineers to sketch, simulate, configure and monitor their digital power system.
To ensure our converters meet the needs of upcoming 5G designs, Flex Power Modules is working with the major radio manufacturers, as well as OpenRAN (Telecom Infra Project) and the O-RAN Alliance – a worldwide community of more than 160 mobile operators, vendors, and research and academic institutions involved in Radio Access Network (RAN) developments.
The shift to 5G is happening already, but will accelerate rapidly over the next few years, bringing new demands for power subsystems. Wherever new 5G designs take us, Flex Power Modules will provide the DC/DC converters to meet their needs.
Links to relevant new products:
BMR683 - https://flexpowermodules.com/products/bmr683
BMR685 - https://flexpowermodules.com/products/bmr685
PKJ4000 - https://flexpowermodules.com/products/pkj4000
PKM-D - https://flexpowermodules.com/products/pkm-d
PKB4216HD - https://flexpowermodules.com/resources/fpm-techspec-pkb4216hd
Download our brochure for all our DC/DC Telecom Solutions:
https://flexpowermodules.com/resources/fpm-brochure-dcdc-telecom-solutions

Contact us to discuss your design requirements.
Share via email