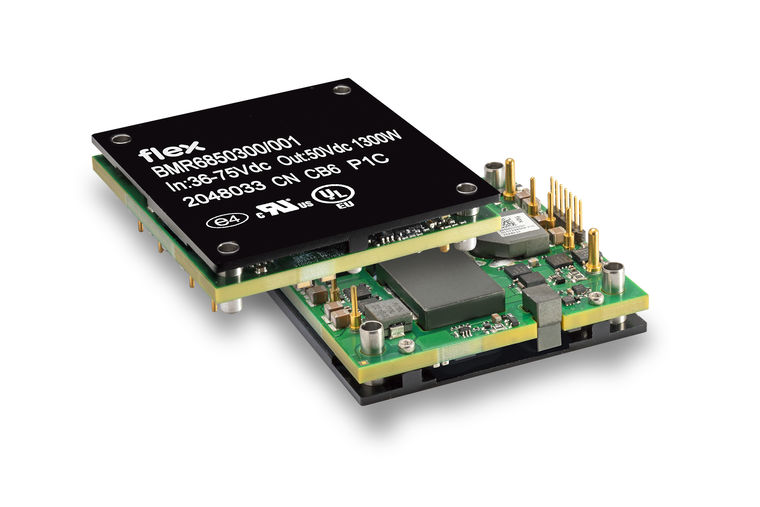 BMR685 series
1300 W half brick digital isolated DC/DC converter for RF Power Amplifier applications including 5G
BMR685 is a powerful isolated DC/DC converter in a half brick format. It is the second family of digital power supplies targeting the RFPA (Radio Frequency Power Amplifier) market.

The converter has an output power up to 1300 W (26 A) at 50 V output, and an input range of 36-75 V.
This converter has a high efficiency up to 97% typical at full load and a broad output voltage adjustment range of 25 – 55 V.
The BMR685 series can operate over a temperature range from -40°C up to +125°C (hot spot temperature) and offers an MTBF of up to 4.97 million hours.
These converters are primarily aimed at radio frequency power amplifier (RFPA) applications and infrastructure for the 5G telecom market.
Standard protection features for this model include over-voltage, over temperature and short-circuit protection mechanisms.
The BMR685 includes a PMBus® interface for digital Configuration, Monitoring and Control, and is supported by our own Flex Power Designer tool. The product incorporates a wide range of readable and configurable power management features that are simple to implement with a minimum of external components.

Specifications
Model
V

in

V

out

P

out

I

out

Eff
Size
Mount