New PKU4116HD series 1/16th brick DC/DC for RFPA and PoE applications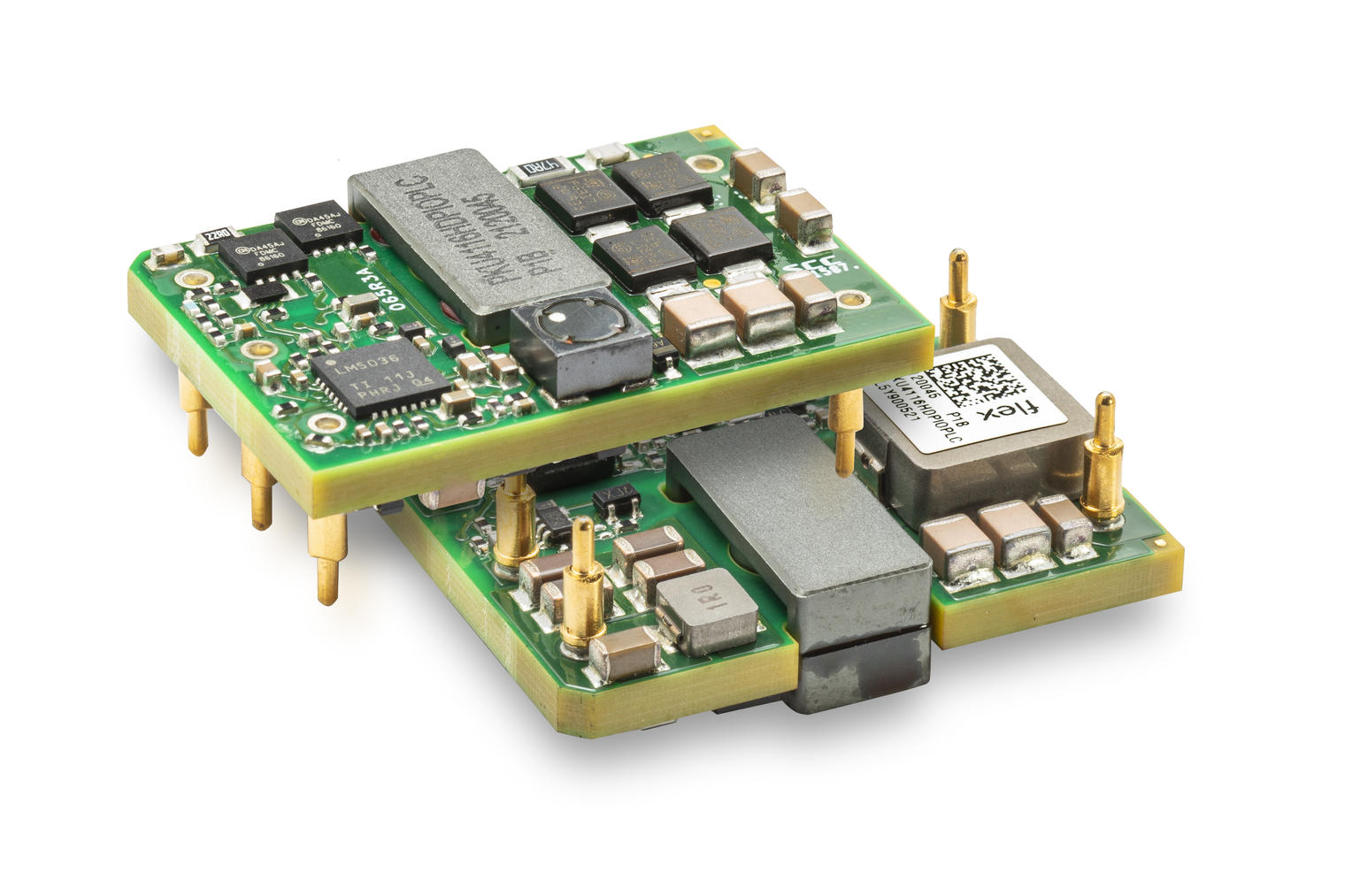 This open-frame module is in the industry-standard 1/16th brick format, 33.02mm x 22.86mm x 9.8mm, and is rated at 110 W/2 A output to 50°C ambient with natural convection, and to 85°C with additional airflow. Excellent thermal performance also allows operation to 100°C ambient with derating. Efficiency is high, typically 92.4% at 48 Vin, full load and proven technology is used to provide high reliability at an attractive price-point.
The PKU4116HD features monotonic start-up into a pre-biased load, a remote-control function, and full protection against over-temperature, input under-voltage, output over-voltage and over-current. Standby power is typically 0.5W.
Input/output isolation is 2250VDC and is compliant with IEC/EN/UL 62368-1. Along with the 55 V output, this makes the part particularly suitable for Power over Ethernet (PoE) applications as well as a supply for RF power amplifiers in microwave radio systems and small cells. EN 55022/32, CISPR 22 and FCC part 15J conducted EMC levels can be met with a simple external filter network.
The PKU4116HD is suitable for pin-in-paste reflow processes for convenient automated assembly.
David Xie, Flex Director of R&D and Product Management comments:
"This new sixteenth-brick DC/DC is a great addition to our range with its highly competitive price point. It's ideal for price-sensitive PoE and cell base station applications".
Flex Power Modules has been a technical pioneer in the development of power modules for more than 40 years with quality designed and built into products at every stage. The PKU4116HD series benefits from this long experience and has undergone comprehensive qualification, which, along with highly automated manufacturing, guarantees reliable operation. Flex Power Modules' products are backed up by ISO 9001/14001 certification and unrivaled technical support.
Share via email