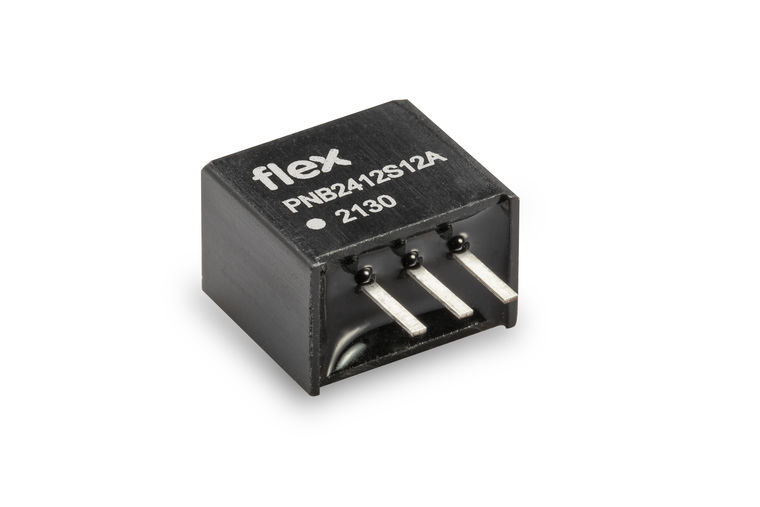 PNB-A series
15-32 V input, 12 V / 1 A output LM78xx compatible Switching Regulator
The PNB-A is a DC/DC switching regulator housed in the same industry standard 3-pin configuration as the popular LM78xx series of linear regulators.
Operating over an input voltage range of 15-32 V, the device provides a regulated, non-isolated output of 12 V, and is capable of delivering up to 1 A at an efficiency of up to 92%.
Offering an MTBF value in excess of 13 Mhrs, this device provides a high quality, high performance alternative to linear regulators for applications where performance matters.
Specifications
Model
V

in

V

out

P

out

I

out

Eff
Size
Mount