Quarter-brick DC/DC converter delivers 24V/55A output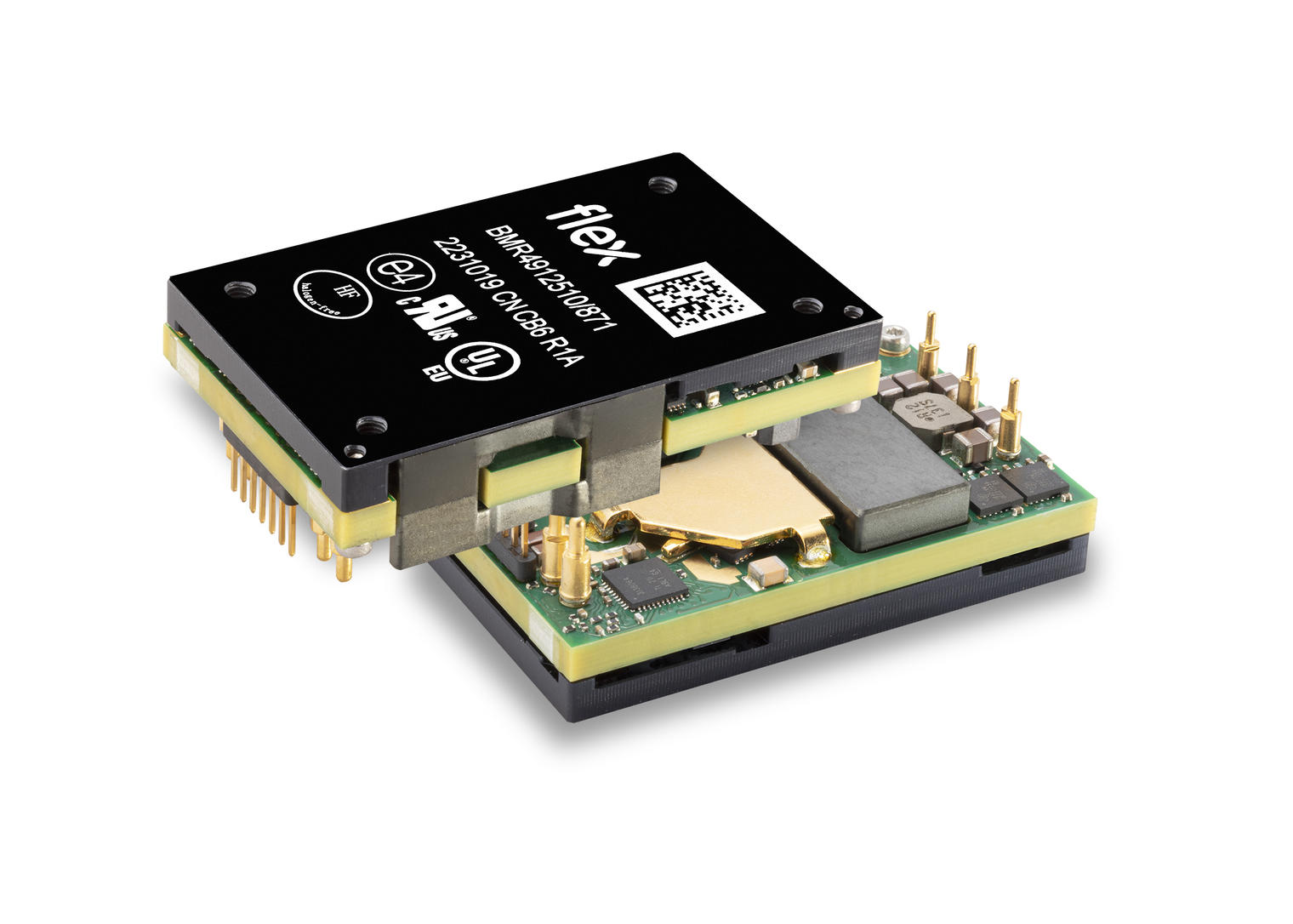 We are releasing the BMR4912510/871, which delivers a nominal 24V output from a 40-60V input at a power level of up to 1300W.
While its output voltage is nominally 24V, a control adjustment using its 7-pin PMBus® digital interface allows this to be set from 16-26.4V nominally, but it can be further adjusted down to 0V if needed. This wide adjustment range makes it particularly useful to support battery management solutions used in remote radio base station installations for example, as well as other applications where conversion from 48V to 24V is necessary at high power levels.
The BMR4912510/871 has a small standard quarter brick form factor (58.4 x 36.8 x 14mm) and is 97.1% efficient (for a 54V input voltage at half-load). This makes it suitable for space-constrained applications where thermal management can be a concern.
The operating temperature range for the BMR4912510/871 is -40°C to +125°C and it provides 1500V input-output basic isolation for compliance with IEC/EN/UL 62368-1 and offers full protection against over-temperature, input under-voltage and output over-voltage, over-current and short circuits.
This converter is also supported by the freely available 'Flex Power Designer' software for remote configuration, control, and monitoring.
Olle Hellgren, Director of Marketing and Product Management at Flex Power Modules comments "The BMR4912510/871 is unique in its ability to deliver up to 1300W of output power and provide an output voltage that can be adjusted from effectively 0V to as high as 26.4V. We believe that power management companies supplying the telecoms base station manufacturers will benefit from the flexibility of such a digital DC/DC solution."
All variants are available in OEM quantities.
Share via email