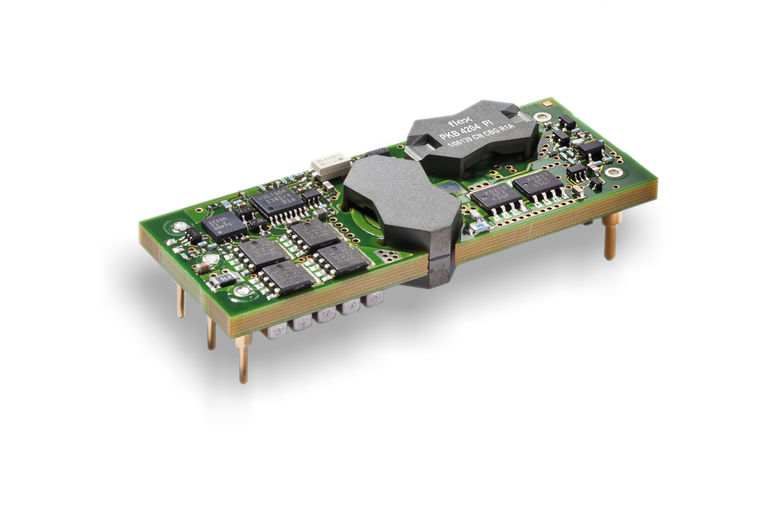 PKB-F series
240W Eighth Brick Isolated DC/DC Converter
The PKB-F series is an analog isolated DC/DC converter in an eighth brick format. This product targets the telecom market with a typical Vin range of 40-75V (or 36-75V for non-USA regions), and delivers a 12V nominal output voltage.
These converters can deliver up to 240W and have a typical high efficiency up to 95.5% at 48Vin / 50% load. Input to output isolation voltage is 1500V.
The series can operate in an ambient operating temperature range from -30°C up to +125°C and has MTBF with over 3.4 million hours.
The series meets the industry standard 5 pin layout for intermediate bus architecture.
The series is also available as a baseplated option.
Specifications
Model
V

in

V

out

P

out

I

out

Eff
Size
Mount