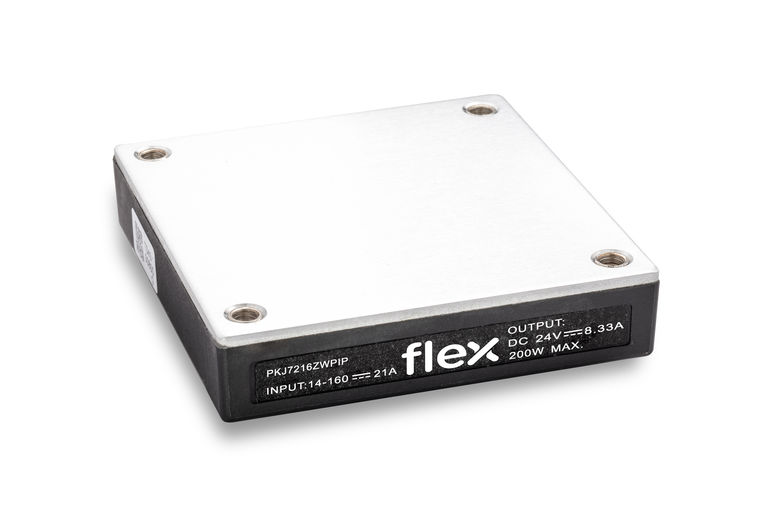 PKJ-W series
200 W ultra-wide input EN50155 compliant half brick isolated DC/DC converter for railway applications
The PKJ-W family is a series of EN50155-compliant DC/DC converter modules for railway rolling stock equipment. Provided in a half-brick format, the PKJ-W delivers up to 200 W output power, with an ultra-wide input voltage range of 14 V to 160 V. The series delivers single output voltages of 12 V, 13.8 V, 15 V, 24 V, 48 V and 54 V.
To ensure reliable operation, the PKJ-W complies with the EN50155 specifications for surge protection, power interruption and backup with external circuitry, wide operational temperature, and shock and vibration. It is also compliant with the functional insulation and safety standard IEC/UL 62368, and the EN45545-2 railway standard for fire behavior of components.
Input to Output isolation is 4000 Vdc, and efficiency levels of up to 90% are possible.
The PKJ-W is provided in an industry-standard half-brick format, measuring 60.96 x 57.91 x 12.70 mm
Specifications
Model
V

in

V

out

P

out

I

out

Eff
Size
Mount