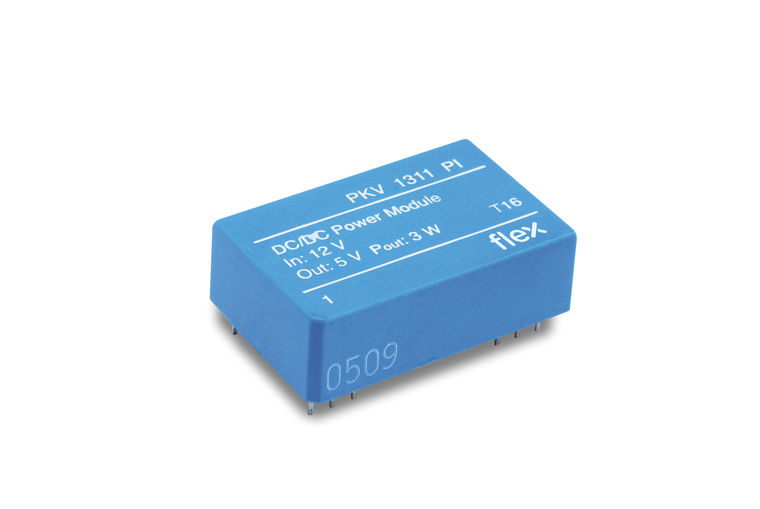 PKV series
1.65-3W DIL-24 Isolated DC/DC Converter
The PKV series is an isolated DC/DC converter in the industry standard DIL-24 format. These modules are fully encapsulated in order to perform in harsh environments.
They offer single and dual Vout ranges between 3.3-15V. Wide Vin ranges from 9-36V and 18-72V are offered which are typically needed in industrial, telecom and datacom applications.
These converters can deliver up to 3W and have an efficiency of up to 82% typical at 26Vin / 5Vout / 100% load.
The PKV series can operate over a temperature range from -40°C up to +95°C and offers an MTBF of up to 650k hours.
Specifications
Model
V

in

V

out

P

out

I

out

Eff
Size
Mount