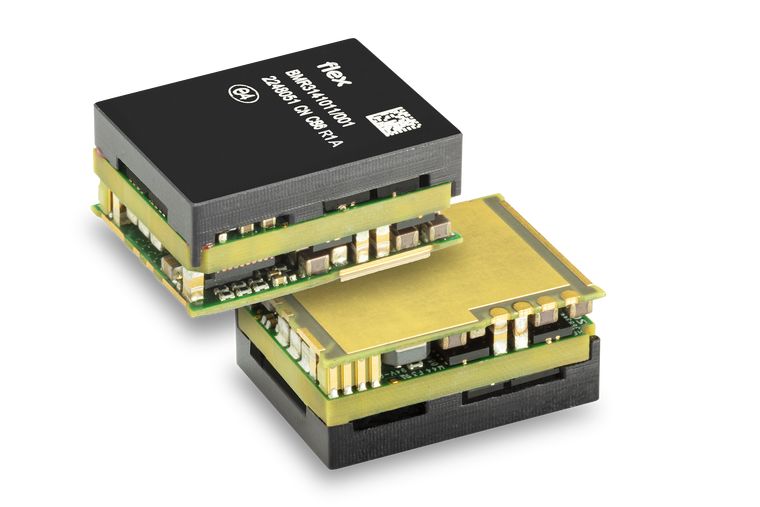 BMR314 series
Non-isolated, unregulated IBC delivers 800W continuous power & 1.5kW peak power
The BMR314 is a non-isolated, unregulated digital IBC (Intermediate Bus Converter) that delivers 800W of continuous power, and 1.5kW of peak power in an ultra-small package measuring just 23.4 x 17.8 x 9.65mm (LxWxH). Operating over an input voltage range of 38-60V, the 4:1 input to output ratio results in an output range of 9.5-15V.
At an input voltage of 54V, the efficiency of the module is as high as 97.4% at 50% load (35A), and the part is thermally optimized for cold wall mounting via the attached baseplate. The BMR314 is offered in an industry standard LGA footprint and pin-out for security of supply and second-sourcing. The incredibly compact package can deliver a power density of more than 373W/cm3 or 6.1kW/in3 when delivering peak power to the load.
Designed in particular for powering cloud based applications including AI, machine learning and hyperscale computing, the BMR314 also integrates a PMBus interface for ease of monitoring, configuration and control capabilities, and enables easy integration with the Flex Power Designer design tool.
Specifications
Model
V

in

V

out

P

out

I

out

Eff
Size
Mount