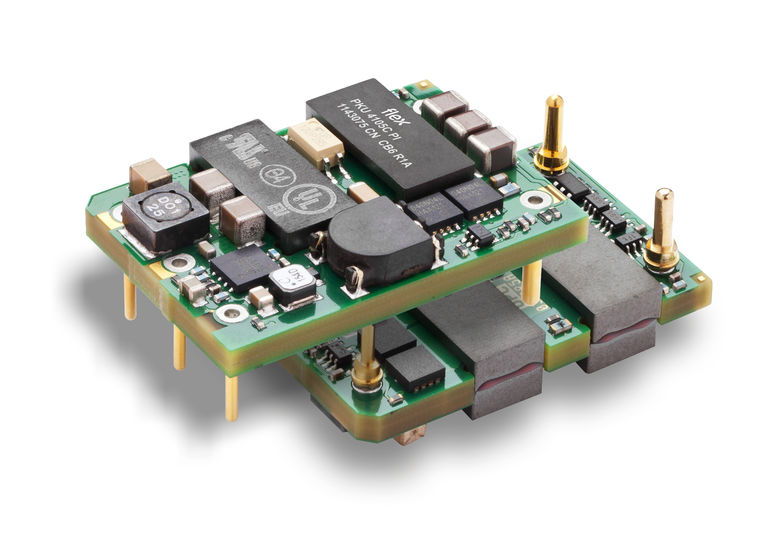 PKU-C series
43-100W Sixteenth Brick Isolated DC/DC Converter
The PKU-C series is an analog DC/DC converter in a sixteenth brick format. They offer a Vout range between 5-30V and a wide Vin ranges of 28-60V and 36-75V typically needed in the area of telecom and datacom applications.
These converters can deliver up to 100W and have an efficiency of up to 93% typical at 48Vin / half load and have an isolation voltage of up to 2250V.
The PKU-C series can operate over a temperature range from -40°C up to +125°C and offers an MTBF of up to 5.2 million hours.
Standard features for this model include monotonic start-up as well as remote control. The converters are protected against output & input over-voltage, output over-current and over-temperature conditions.
Specifications
Model
V

in

V

out

P

out

I

out

Eff
Size
Mount