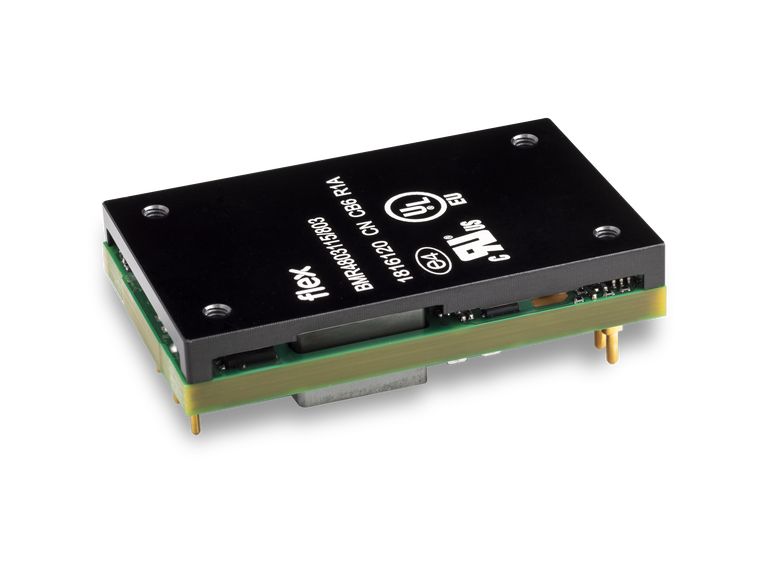 BMR480 series
800-1300W Quarter-Brick Isolated Digital DC/DC Converter
The BMR480 is the fourth generation of digital isolated DC/DC converter in a quarter-brick format. Depending on the model it has a Vout range between 8-12V and a Vin range from 36-60V. The BMR480 is typically applied in a data center environment, but can also now meet the needs of Telecom applications.
These converters can deliver up to 1300W and offer a high efficiency of up to 97.3% at 53 Vin / 50% load.
The BMR480 series has an operating temperature range from -40°C to +125°C and has a mean time between failure (MTBF) of over 6 million hours.
Standard features for this model are the digital interface available via PMBus®, dynamic bus voltage and dynamic loop compensation. Additional features, depending on the model, are paralleling through droop load sharing or active current sharing, as well as flexibility through multi-pin configurations.
The BMR480 is supported by our own Flex Power Designer tool.
Specifications
Model
V

in

V

out

P

out

I

out

Eff
Size
Mount