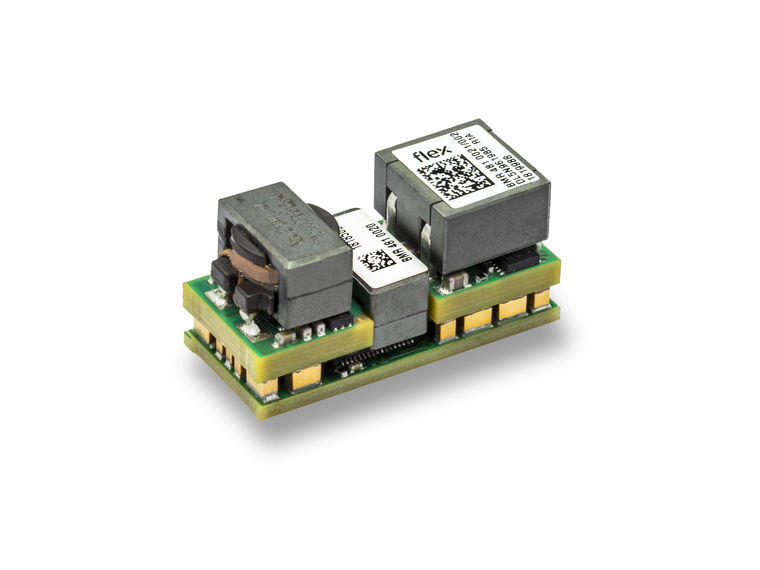 BMR481 series
70A Isolated DC/DC Converter
Main Features
BMR481 is the first generation of Direct Conversion power modules converting directly from 48V to silicon core voltages as low as 0.5 VDC. It consists of one "Main" unit and up to 5 "Satellite" units which can be deployed in parallel achieving a total output current of 420A. These converters come in a very small form factor of 27.7 x 12 x 14mm for the Main. They have a Vin range from 40 to 60V which is typically applied in a data center environment.
The BMR481 has an efficiency up to 92% at 53Vin / 1Vout. This model has an isolation of 1500 VDC on the power train.
The BMR481 series has an operating temperature range from -40°C up to +125°C and has a mean time between failure (MTBF) of over 8.7 million hours for the Main module and 9.7 million hours for the Satellite module.
Key Benefits
One of the key benefits of the BMR481 is the reduction of components, and therefore less board space is required. In addition, this set-up with direct conversion leads to 2-3% higher system efficiency compared to dual stage conversion (IBC+PoL). This solution is scalable with up to 6 modules in parallel, and it is a future-proofed concept that can keep up with higher core current requirements.
The BMR481 includes a PMBus® interface for digital Configuration, Monitoring and Control, and is supported by our own Flex Power Designer tool.
Specifications
Model
V

in

V

out

P

out

I

out

Eff
Size
Mount