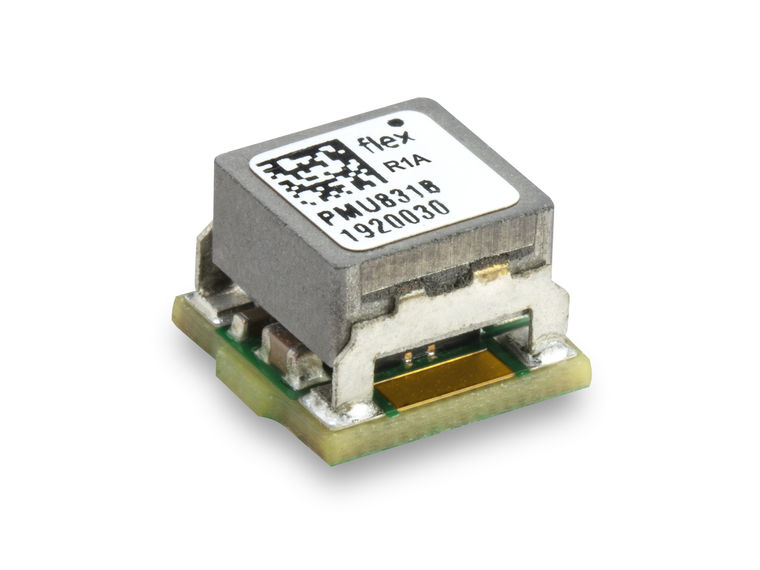 PMU series
4-8A Non-Isolated DC/DC PoL Converter
The PMU series is an ultra-small non-isolated DC/DC Point of Load converter housed in a 7.5×7.5×5.4mm 24-pin QFM package (TI MOL package).
They offer a Vout range of 0.6-5.5V and a wide Vin range of 4.5-17V. They are typically used in Intermediate Bus Architectures found in Industrial, Telecom and Datacom applications.
These converters deliver 4A, 6A and 8A, and have a high typical efficiency of 92.7% at 12Vin / 3.3Vout / 6A load.
The PMU series can operate over a temperature range of -40°C to +125°C, and offers an exceptionally high MTBF of >171 Mhrs.
The devices have an adjustable fixed switching frequency from 200kHz to 1.6MHz, allow synchronization to an external clock, and have an easy to use Loop Optimization feature for ultra fast load step response using only an external resistor. This allows for faster transient response with reduced output voltage deviation using less output capacitance.
Evaluation of the PMU series is possible using the ROA170163 Eval Board.

Specifications
Model
V

in

V

out

P

out

I

out

Eff
Size
Mount