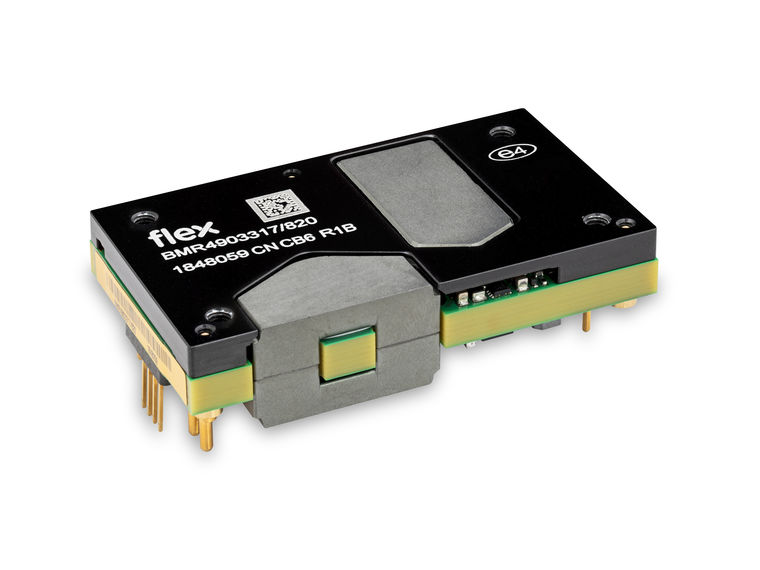 BMR490 series
1300W Quarter-Brick Digital Non-Isolated DC/DC Converter
The BMR490 is the fifth generation of digitally controlled Advanced Bus Converters in a quarter-brick format. It delivers a Vout of 12V and has a Vin range from 40 to 60V which is typically used in a data center environment.
These converters can deliver up to 1300W output power. The BMR490 has a typical efficiency of up to 97.7% at 51Vin / 50% load.
The BMR490 series has an operating temperature range from -40°C up to +125°C and has a mean time between failure (MTBF) of over 7 million hours.
The BMR490 incorporates enhanced thermal conduction techniques for superior heat transfer through the baseplate.
Standard features for this model include hybrid regulated ratio (HRR), active current sharing, output over voltage protection, over temperature protection and over current protection.
The BMR490 includes a PMBus® interface for digital Configuration, Monitoring and Control, and is supported by our own Flex Power Designer tool.
Specifications
Model
V

in

V

out

P

out

I

out

Eff
Size
Mount